What is Brand Recognition and How to Build It?
When the general public recognizes a brand by its key attributes and design elements, then that brand appreciates effective brand recognition.
It is one of the critical objectives of marketing campaigns. With the right kind of brand recognition, potential consumers will recognize the product of a particular brand in the easiest possible manner.
Different auditory or visual signifiers used in brand recognition are-
Logos
Slogans
Colors
Jingles
Packaging, etc.
In this article, we will be deciphering what Brand Recognition is and how important it is for the brands to have effective brand recognition for optimized growth, lead generations and sales. So, without any further ado, let us get started with the introduction right away-
Meaning of Brand Recognition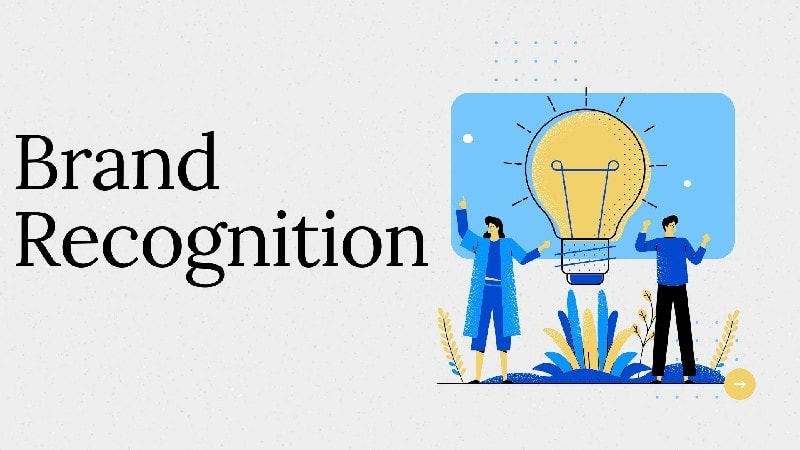 We all are familiar with the term brand.
A brand means the identity of a company. It defines the company's products, its utility, and its reliability. To establish a brand, it needs years of toiling and hard work.
Brand recognition is the intensity to which the client recognizes a company. The client's or public's ability to understand a brand before purchasing is called brand recognition. It is most successful when people can state a brand without being exposed to the company's name.
Brand recognition means the process of identification of the brand by the general public based on its attributes. For this purpose, there are various aids like logos, signs, slogans, and taglines.
When any company's logos, colors, slogans, jingles or packaging reach such an extent that people recall its name, the brand is successfully established.
When people can think of a brand's name by merely knowing about the category of product, this is termed as "brand recall" and is often paired up with Brand recognition. Brand recall tends to enhance a stronger connection to a brand than brand recognition. Brand recall is also termed as "unaided recall" or "spontaneous recall".
For building proper brand recognition amongst the public, the company needs to work on its visual effects. Advertisements are one of the mediums to make the brand reach out to a familiar audience. With these, there can be attractive audio cues, jingles or rhymes associated. That becomes the identity of the brand among the masses.
When the public (preferably the target clients) sees a visual or listens to audio, they recall your brand. For visuals, you can go for an advertising campaign, logo and tag line. Meanwhile, for sound, use theme song or jingle associated with the brand.
Essential Tips to Enhance Brand Recognition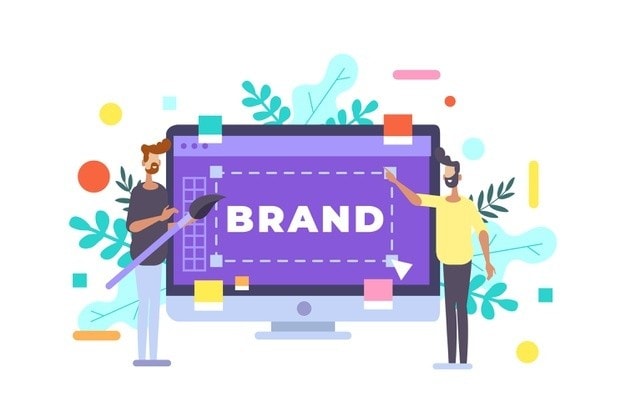 You would always want your business or company to stand out from the crowd.
Your ultimate target is that the public prefers your brand whenever they consider buying. Therefore, you need to work on specific criteria through which you will acquire brand recognition.
1) Use Ads Over and Over Again
TV ads have a lasting impact on viewers.
If these ads are shown at smaller intervals, they capture one's mind and make them go and buy the product. Also, the use of flashy audio and visuals helps one remember the ad in the photo memory.
There can be attractive jingles and taglines associated with an announcement that will stay with the viewers. All of these act catalysts in making the viewers remember the brand, recognize it and buy its products.
2) Develop a story that is heartfelt and connecting
There is always an active emotional core of every person. It can be made use of in an advantageous manner.
Though the emotions of the public should not be played with, they can be awakened by a heartfelt story. Go and get some script for your business. Even your clients and customers wish to know the story behind your business.
Therefore, show them the purpose behind your business. The company can build a factual yet sensitive story of their establishment and their struggles. That tugs at the readers' hearts and make them recognize the brand based on that story.
The story can be of the founder or about the work culture in the company.
It can shed light on the inspiration behind the product or share an incident form the course of its production. With this, the public will connect more and trust you even better.
3) Provide value; they will always expect more
Provide the ongoing value to your target public for better brand recognition.
You should always provide such values to your public which will make then always prefer you. Tell them about Webinars, offer them teleconference.
It will eventually make you respected.
4) Use visual or audio effects
Please be consistent. When you opt for a logo or a theme song, then always use it in every product. Don't change.
It's an ultimate way to recognize your company by your visuals or jingle.
Use the same photo or color or tag line even in your blogs which you use to promote your brand.
5) Regularly send useful tips to your consumers
Always remain in touch with your customers. It will make them value your brand more than ever.
Every time you send them tips regarding the business, they will rely on your more. Therefore, always stay connected.
6) Use blogs to optimize your reach
Yes, blogs can help your brand to be recognized better.
By writing and updating your blogs, you can continuously inform, educate and also, entertain them. It's a better way to let them know what your brand is all about.
Not merely in a cruel way, but through entertainment as well.
7) Use Social Media Marketing for optimizing reach
Social media is a rage these days. There is the least number of people who do not access social media. It has reached to almost all strata of the public.
There are popular social media sites like Facebook and Instagram. One post made there can become a rage among the young and old alike.
The products and the brand alike gain publicity and recognition through this.
8) Run Campaigns to optimize your presence
Some companies initiate a campaign in the name of the brand.
That is a significant step when it comes to brand recognition. These campaigns can be social service campaigns or awareness campaigns.
When the brand spreads awareness regarding the issues which can be solved by the product, the brand automatically gets recognized.
This tactic is used by many brands to carve a niche for themselves in the market.
9) Use Mission and Purpose to optimize brand recognition
The mission and the purpose of the brand should be kept in focus to achieve brand recognition.
The customers should be told the value of the brand and the product and why they should be buying it.
They should also be told about the benefits and not just the features of investing in a particular brand.
Wrap Up!
The article summarised the meaning of brand recognition and mentioned tips for you to improve your brand recognition. Stay connected with your audience so that they recognize your brand better.
Giving a brand its own identity is a tedious yet skillful process. Once that is achieved, it makes way for more magnificent wonders for the brand and its position in the market.
How important do you consider brand recognition for any business?
Did we miss any key strategy for effective brand recognition? Share with us in the comments below.