Top 10 Social Media Tools for Posting and Scheduling to Save your Time
If you are a social media marketer, then it is evident that you will need all the tools of automation and shortcut for success. This is the reason that social media scheduling tools have enormous demands.
When you come up with the strategy of social media marketing, consider the things that can be done to be more efficient.  However, when you have the right social media scheduling tools, then you can easily save a lot of time and push to give more context to the audience.
Table of Contents
Sprout Social
Later
Tailwind
CoSchedule
Feedly
Airtable
Tweetdeck
Buffer
IFTTT
EveryPost
Top Social Media Scheduling Tools
Maybe you might have ignored the importance of social media scheduling tools in the past. But that is not your fault as with the growth in competition; you must make yourself efficient in every way you can.
So, here are some of the top social media scheduling tools that will make you more productive.
Sprout Social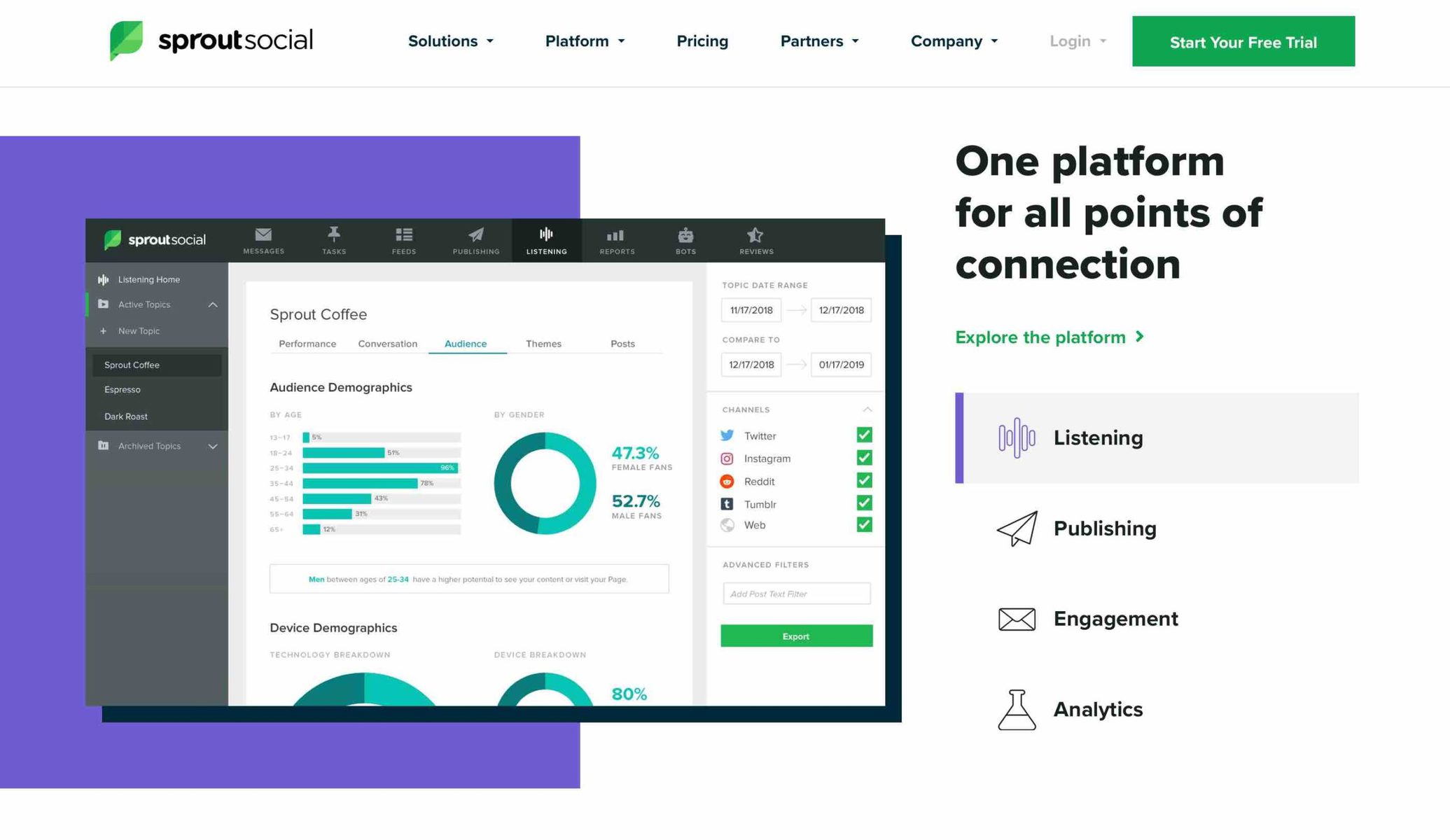 This is the first choice of every marketer. This tool has something that meets the needs of large as well as small businesses alike. Sprout is an all-in-one platform and makes the marketers juggle from one software to another.
The easy to use interface of the sprout and the amazing features puts it out from the pack of all the social media scheduling tools out there. This tool can schedule as well as post across several networks and saves you from a considerable time sink.
It offers the ability to schedule and post across different social networks that enable you to keep your social strategy well on time as per the presence of your target audiences. In addition to scheduling, these tools are quite good at collaborating with the marketing teams. With its calendar feature, you will get the bird's eye view about the contents being published and promoted.
Later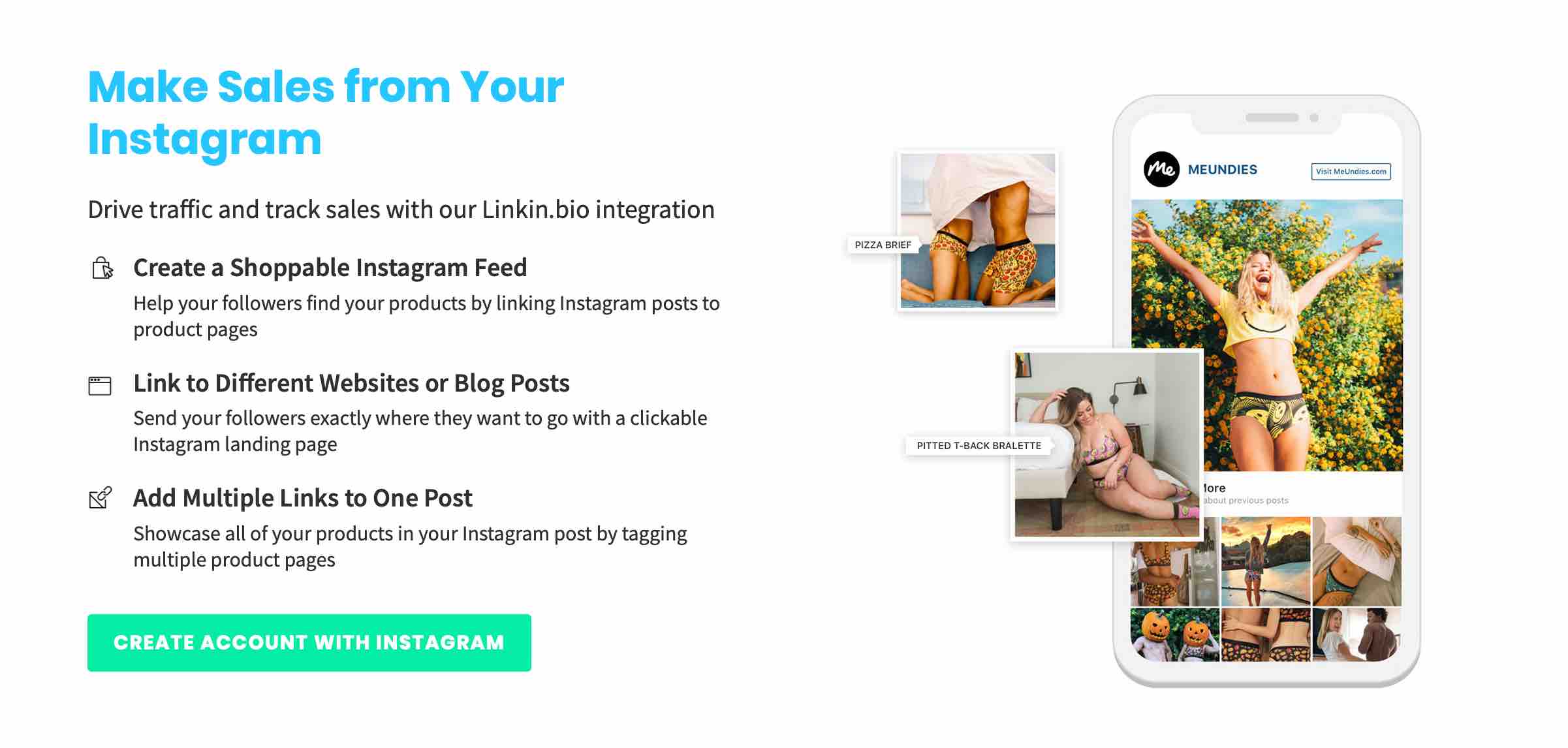 Instagram is one of the most challenging social media platforms when it comes to social media scheduling tools. So, the third-party solutions that publish on Instagram directly are prohibited in the platform.
But thanks to the tools such as Later which enables the brands to schedule the content of Instagram with a better workaround. The users can plan the timing of the post and will be sent a real-time text notification about the content.
Later is ideal for the brands that work with visual content and aims to grow their presence on Instagram. It lets you enjoy features like hashtag curation, real-time post previews, and so on.
Tailwind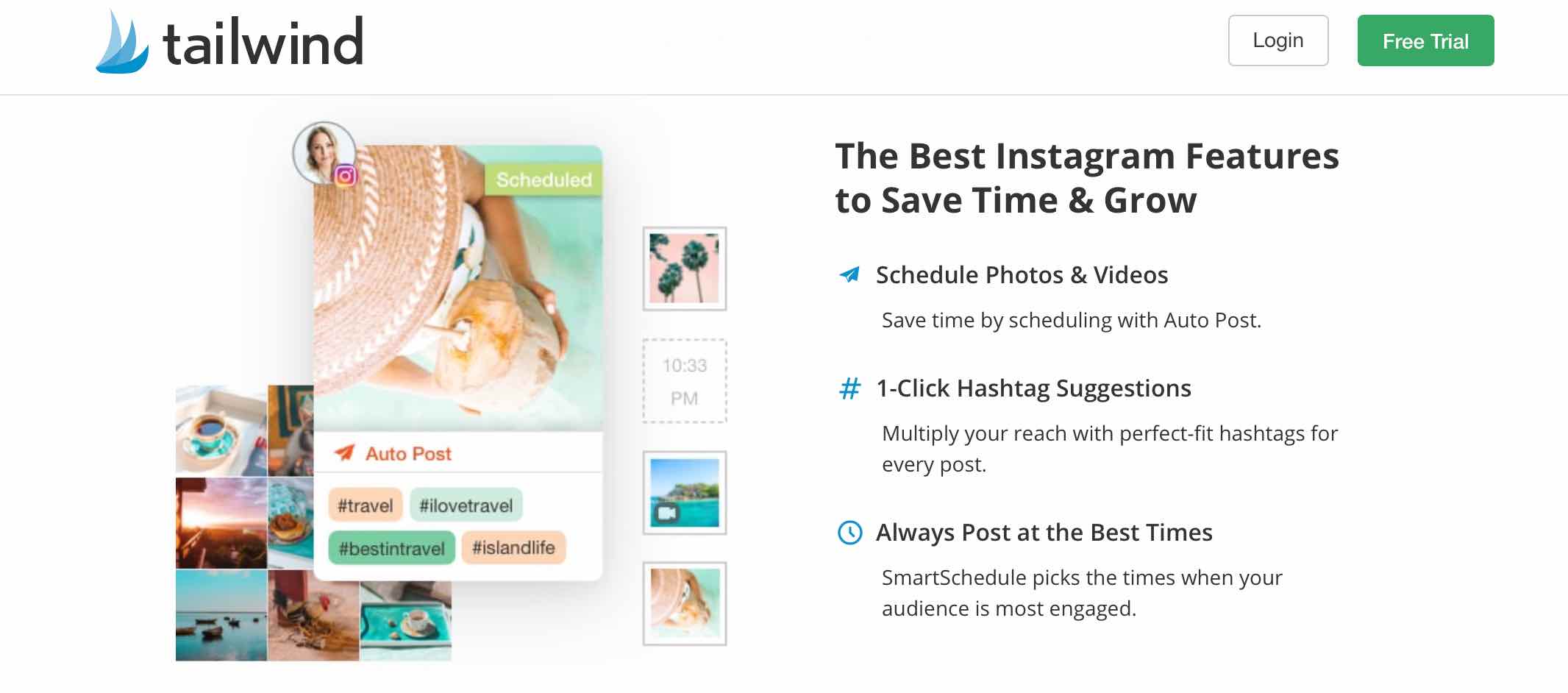 Brands that are highly involved in Pinterest should not take their face away from the social media marketing tools.  Just as same as Instagram, Pinterest is that network site that thrives off of content.
Although it might be not as popular as Instagram or Facebook, Pinterest is an ideal networking site for B2C and B2B marketers. So, with the help of apps like Tailwind, marketers are allowed to schedule the post on Pinterest.
It offers the drag and drops features that will alleviate your tasks of posting content on Pinterest. You can easily upload, publish, and tag your posts on Pinterest using this tool.
CoSchedule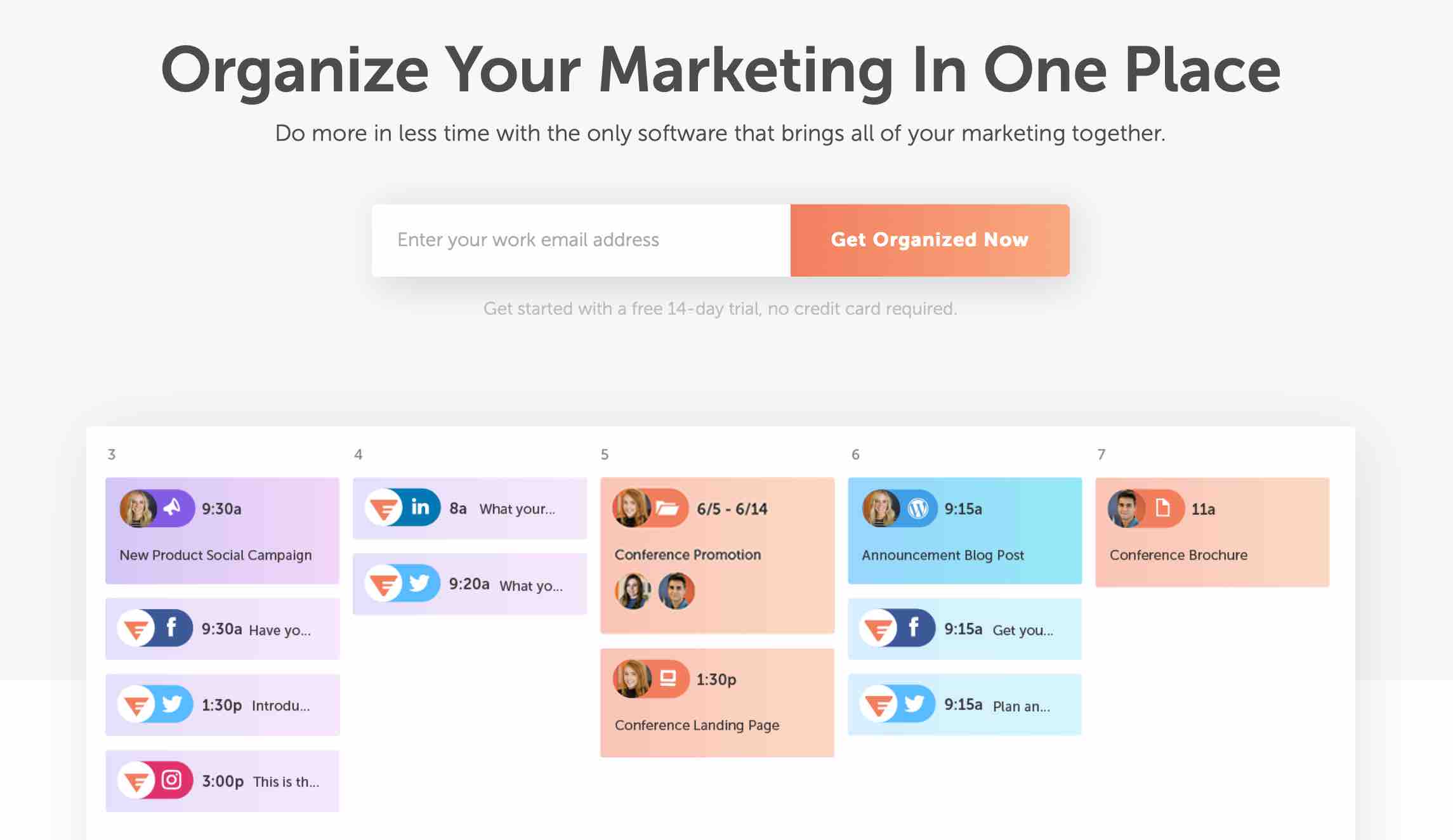 The common motive of a social media scheduling tool is to save time. In the very same way, CoSchedule highlights the efficiency of the marketing teams and the individuals alike.
It collaborates with the blogs of the company through WordPress and allows the brands to push and publish content on social media regularly.
You can also use to get the top content report that provides the details of all the social media shares and engagement. This will help you know which content is performing best with your audiences.
Feedly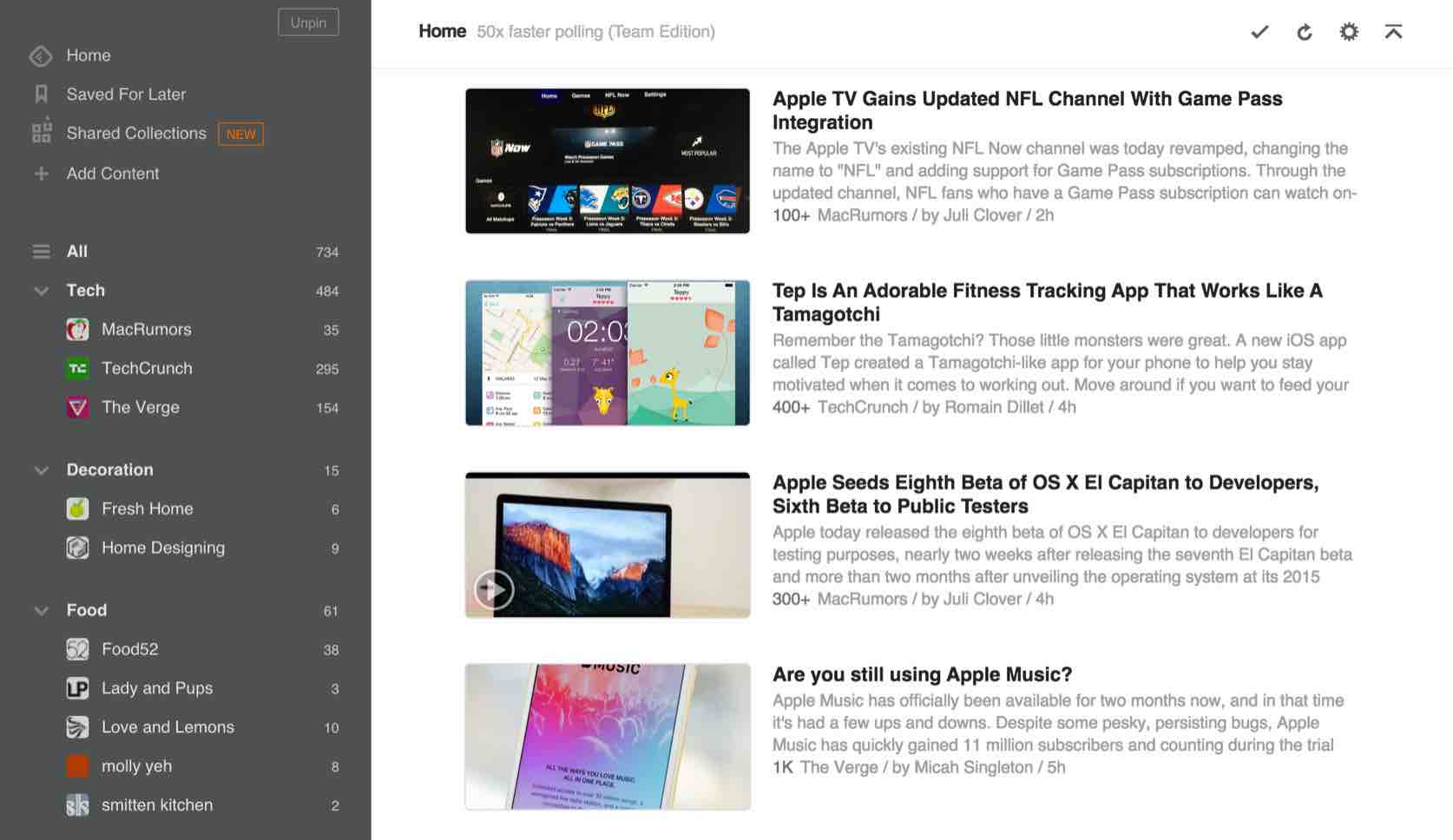 One of the toughest challenges that every social media scheduling tool faces is the curation of the content. Searching for fresh content can sometimes be tiring as well as time-consuming.
At the same time, it will not be worthy at all to post the same content again and again. This is where you need Feedly. Instead of searching for the news and better content and scrolling through pages, just sit and relax. Feedly is going to do all the hard work for you.
It will automatically curate content for you that will easily fill up your social media posting calendar. It also helps you by saving and bookmarking content that you can share in the future.
Airtable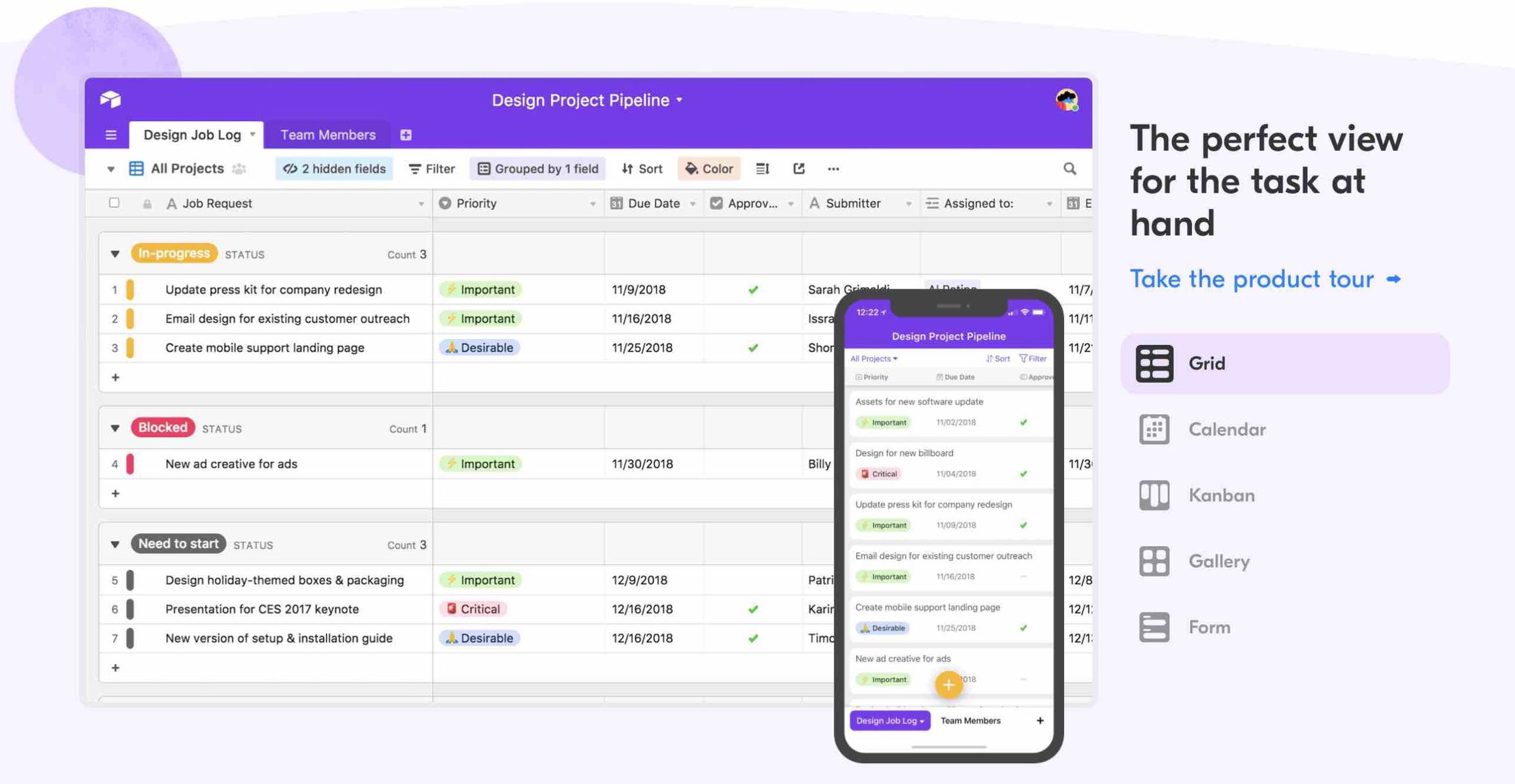 By now, you are sure that the content creation and social media scheduling are integral. When you want that your post goes viral and is seen by people as much as possible and content creation and their posting play the most critical role in the process.
So, with the help of Airtable, you can process the planning of the content as well as schedule at the same time. Different members can also coordinate with this tool and help in optimizing the presence of posts on social platforms.
It also tells you about the final preview of your posts before your audiences see to that which will ultimately help you in creating top-notch posts of the best quality to engage and convert your prospects.
Tweetdeck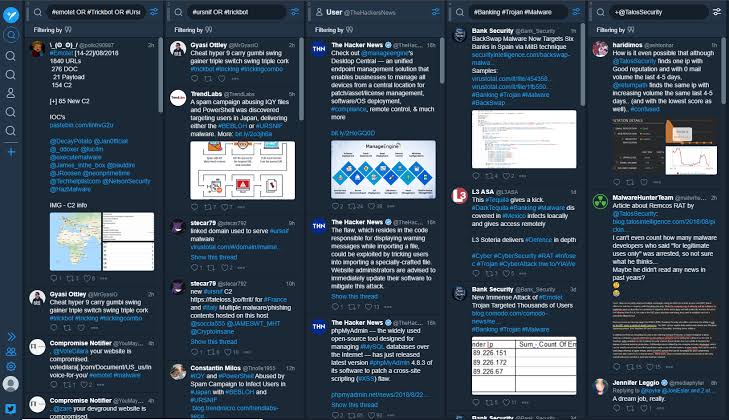 If you like to spend most of your time on Twitter and want something that is specially designed for Twitter, then you must opt for the Tweetdeck.
Getting with Twitter is an instantaneous thing. Tweetdeck is a very simple and straight tool that helps you to tweet in multiple accounts at the same time.
In addition to this, you will get a compelling twitter dashboard that will let you delve into your live feeds, mentions, and notifications with great ease. You will be enjoying the most convenient and advanced version of your own Twitter account with the help of Tweetdeck.
Buffer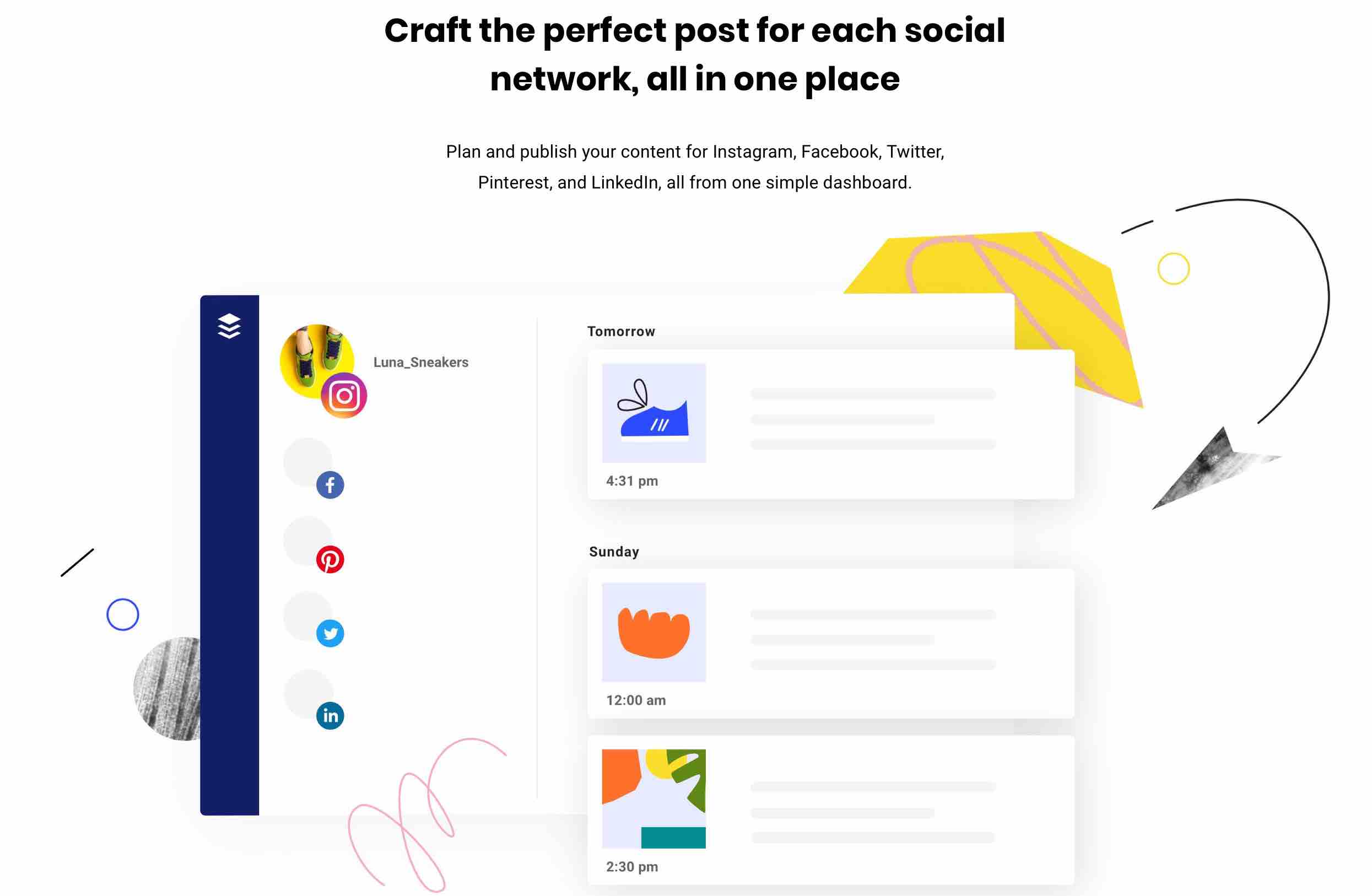 In case you are a blogger or an entrepreneur and want to get along with the social media scheduling, then I suggest that Buffer will be an ideal choice for you.
It offers lots of amazing features that will make your social media scheduling adeptly personalized and convenient.
You can opt for this one to offer automation to your social media posting. You can use its Pablo platform for creating amazing visuals for your social media posting with great ease that can be very useful for you, as the social media content with images help marketers generate more leads and engagement.
IFTTT

IFTTT or If This Then That is one of the best automation tools that save a lot of time by managing social media platforms, websites, and apps. With the help of IFTTT, one can link all the services which are based on a trigger and an action.
As one of the best social media scheduling tools, this one helps your apps and devices work together to ease down the whole process of channelizing marketing campaigns with great ease and efficiency.
You can post your photo anywhere on the web by scheduling them as per the availability of your target audiences and make most of your social media presence. It also offers a voice assistant that makes the whole process more convenient for you.
EveryPost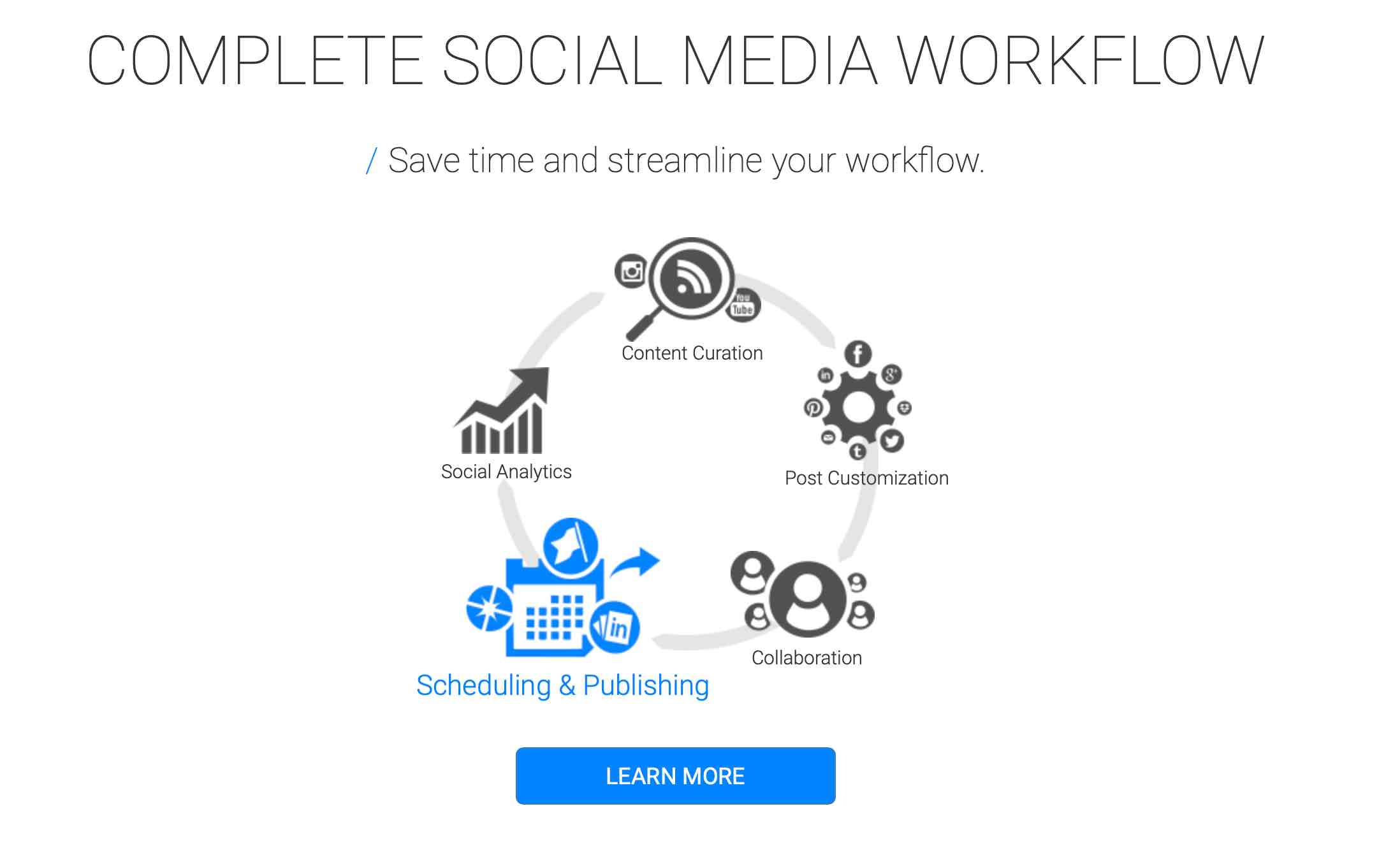 With the help of EveryPost, you can manage your social media and share visual content across different social networks. It is great in scheduling posts as per your time of preference with the help of this tool.
It also aids you in cross-posting your messages on all your social networks simultaneously with great ease. EveryPost, as one of the best social media scheduling tools helps you optimize your content by customizing that as per your inclinations.
It will assist you in adding photos, hashtags, videos, photos, or mentions for different social media networks. Choosing this one will allow you to mix different types of posts and create a proper mix based upon the likings of your audiences.
So, use this tool to create a proper mix of trending topics, industry news, and promotional content to schedule your social media posting in the most engaging and result-driven manner possible.
Wrap Up…
So, these were the top 10 social media scheduling tools that can help you save up a lot of time and make it more productive.
Which tool did you like the most? Please let us know.