How To Make Money From Instagram? 3 Major tips included
Instagram started as just a photo-sharing application. However, it has now become an influential social media platform that optimizes online presence and also helps adept users to earn money. So, if you are also curious to know how to make money from Instagram, then this post is personalized to you.
As per the recent trends, the number of users of Instagram exploded ever since it deployed Instagram Stories.
Instagram now has over a billion users currently.
More than 500 million people are using Instagram stories every day. Around 71 percent of these users are under the age of 35.
Also, the potential advertising reach of Instagram is 849.3 million.
All this has turned out Instagram into one of the most powerful Social Media Platforms that enjoys great audience penetrations and hence offers great opportunities to earn money.
You must have wondered about the ways through which you can generate some revenue from Instagram.
Earning money through Instagram has two critical aspects associated with it. These are:
The content that you produce
The influence that you have on Instagram and your reach
These two factors offer Instagram content creators the opportunity to gain some revenue through various fields. Whether you want to build an entire empire or wish to have an extra source of income, Instagram incorporates some effective means and strategies that can help you make a good amount of money.
There are three key ways through which one can earn some money from Instagram.
1. Become an influencer
Through this method, you can upload sponsored content by brands and make good money.
2. Running your Startup or Business via Instagram and Selling your Products
By running your business on the platform, you can go ahead, and the market as well as sells your products.
3 Become an Affiliate Marketer
By becoming an affiliate marketer, you can post content as well as sell other people's and brands' products.
Let us talk about these strategies in detail-
3 Ways of Making Money on Instagram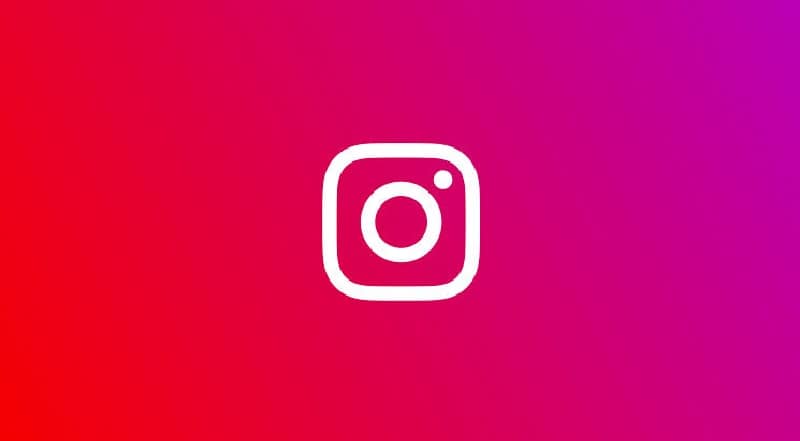 1) Make Money By being an Instagram Influencer
Instagram influencers post content which is sponsored by brands and generate revenue through these methods. As per the recent stats estimation, there are over 500,000 influencers who are active on Instagram.
Some of the top Instagram Influencers around the world are-
Top Instagram Influencers around the World
Huda Kattan – @hudabeauty – 23.8 Million Followers – Genre- Beauty
Cameron Dallas – @camerondallas – 19.8 Million Followers- Genre- Internet Personality
Zach King – @zachking – 19 Million Followers – Genre- Internet Personality
Michelle Lewin – @michelle_lewin – 12.2 Million Followers- Genre- Fitness
Nash Grier – @nashgrier – 10.2 Million Followers- Genre- Internet Personality
Chiara Ferragni – @chiaraferragni – 9.7 Million Followers- Genre- Fashion
Nikkie De Jager – @nikkietutorials- 7.8 Million Followers- Genre- Beauty
Jay Alvarrez – @jayalvarrez – 5.3 Million Followers- Genre- Adventure Travel
These are some of the most popular Instagram Influencers in the world, making great money from the platform by promoting different types of sponsored content by using their reach and fan-base.
So, the essential requirement of becoming an Influencer over Instagram is having a large number of followers and having the ability to produce engaging content.
Thus, if you are good at marketing and can come up with innovative ideas while having a good follower count, you can probably make it as an Influencer. Besides, you also do not need to go through the hassles of eCommerce and fulfilling orders. You need to advertise and promote the products.
However, there is also a drawback associated with this strategy, the fact that for aspiring and newer influencers, it is not always necessary that good or well-known brands will choose you.
You might have to work with lesser-known brands. Moreover, there are several scammers present in the market, who target aspiring influencers.
Steps to Become an Instagram influencer
The first step is to decide on your niche. Brands look at your audience and check whether they match their target market. If they do, then they go ahead with selecting you. According to a study conducted recently, around 55 percent of brands have said that they prefer micro-influencers since they have a better connection with their followers.
The second step is to focus on having the trust of your followers and even growing the number of followers. You have to commit to posting good content regularly. You also need to keep in mind the preferences of your audiences and the content they want.
The following step is to connect and partner with brands. It can be done in two ways.
Pitch directly: You can instantly find the brands and pitch your strategies to them directly. Inform them of what you have to offer and how you can help them achieve their goals.
Sign up with influencer marketing platforms: You can sign up on platforms, such as Upfluence and AspireIQ, among others. Through these platforms, brands can find you.
Maintain transparency: It is always recommended to mention if you are posting an ad. It is legally mandatory to do so if you are an influencer based in the United Kingdome and the United States.
2) Start selling your Products on Instagram to make Money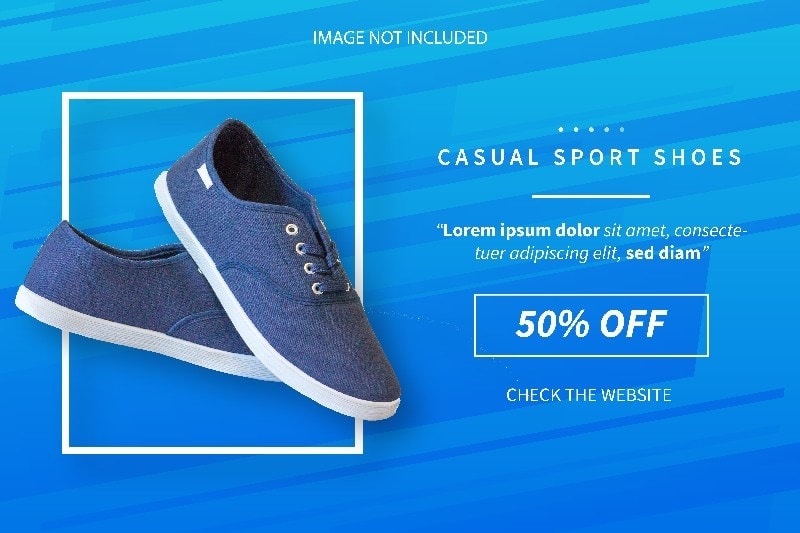 The second most popular strategy of earning through Instagram is to start marketing and selling your products.
By making use of your brand, you can start selling your products instead of selling someone else's products. Moreover, if you have a business in place already, all you need to do is use Instagram as a marketing channel for your products or services.
You can efficiently convert your audience (followers) into customers.
You will also be able to reach potential customers and spread awareness about your products through the social media platform. It is becoming increasingly easy to run an online eCommerce business through platforms such as Shopify among numerous others.
By running an online business, you do not need to have a physical store and still deliver products.
Steps of selling products on Instagram to make Money
Come up with your product: You need to have a product that is natural and an extension of what you have been doing. For instance, if you are a photographer, you can sell products related to your followers. Or if you are a fashion influencer, you can sell self-designed clothes to your followers.
The next step is to build the product. As opposed to the concept of dropshipping, if your business includes the selling and shipping of your products, you need to develop your product.
The following step is the setting up of an account with Instagram that has all the necessary features which are focused on shopping. These features include shoppable stories, shoppable posts, product tags, explore tabs, and Instagram checkout. It will need you to set up a business account instead of a personal one. Besides, you will also be required to set up a catalogue for all your products.
The next step is to create a platform, like a website to let your customers access more information. Building an ad campaign to attract initial users is also a good idea. Creating a manual to lead the customers step by step in the purchasing process might help in user interactivity. Feedback from these manuals will help streamline your purchasing process as well.
Creating an active social media marketing strategy like exciting the product on Instagram will help attract new consumers and keep the existing users up to date. The number of hits you get here will eventually convert into sales.
Next, you need to maintain inventory; you can create an automated shipping process. Based on the size of your inventory, you can outsource it third party logistics as well or even opt for the dropshipping business model.
In the dropshipping process, the manufacturer of the product sends it to the customer. It is essential to remember that, as the business grows and the number of orders increases, you will need to have a sturdy model in place taking care of the shipping, delivery, returns or exchanges, and customer support.
3) Be an Affiliate Marketer on Instagram to Make Money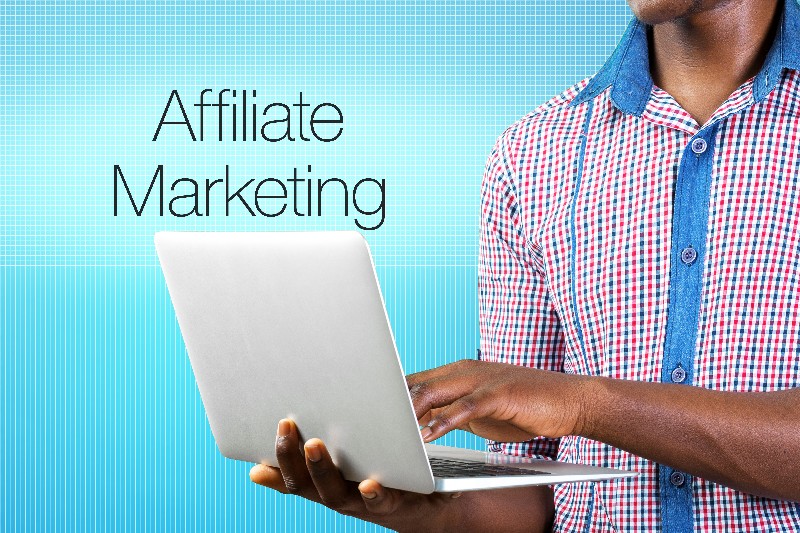 Affiliate marketing is more about generating sales than spreading awareness.
It is very different from posting sponsored content.
Thus, through affiliate marketing, you earn money when your followers buy the product you have marketed. When the followers follow the link you have provided and buy the product, you get a percentage of the sale.
The plus side of this strategy is the fact that you do not have to deal with the hassles of satisfying and delivering the orders. The downside with the approach is the fact that you need to have a sturdy affiliate marketing strategy in place to achieve the desired results. Moreover, there is an air of distrust associated with this strategy.
When approached positively, affiliate marketing is an efficient method of marketing. Instagram also rolled out product tags, as well as Instagram Checkout; marketers now do not need to add the links of the products in their bio anymore. As it is becoming easier to click on the links and proceed with buying the products, marketers are finding it more comfortable to earn money.
Steps to Become an Affiliate Marketer on Instagram to make Money
The primary step of becoming an affiliate marketer is to decide upon the niche that suits you. However, here it differs from influencer's as it can be more product-centric. For example, affiliate marketers can start with reviews of products.
The next step is to find the appropriate brands with whom to affiliate. One can even join an affiliate network or can go ahead with both the options. The networks provide you with a platform that connects you with brands that run affiliate programs. The networks provide marketers with a wide range of products from which you can choose.
Moreover, you are not even limited to just one network platform. One of the brands which promote affiliate programs is Amazon. Some other networks to consider are CJ Affiliates, Clickbank, and Rakuten.
Start posting regarding the product with expert reviews. Remember that affiliate marketing also falls under the rules and regulations stated by ASA and FTC.
After going through these methods of making money on Instagram, it is also important to pay heed to a few key practices that will never impede your money-making from this amazing Social Media Platform-
Key Instagram Habits that will supercharge your Money Making from Instagram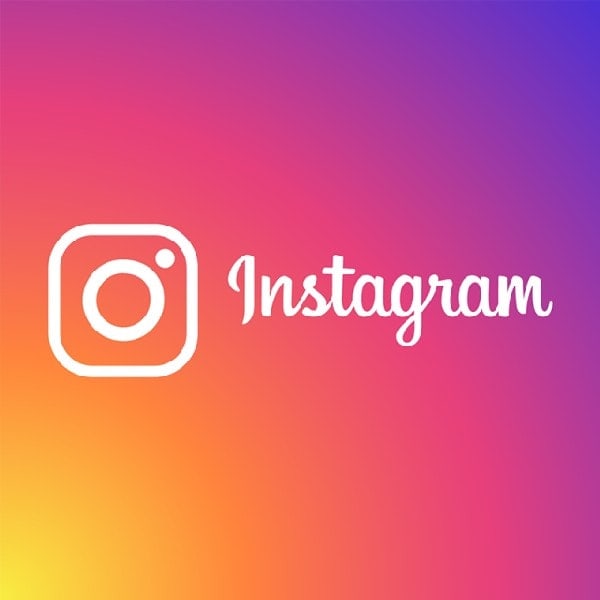 1) Know the value of your every post
It is better to know the worth of each story, giveaway, post, and such.
This way, you can have a healthy negotiation with the brand whose products you are promoting.
By knowing the rates, which are associated with the engagement rates as well as the count of followers, you can arrange a good deal that benefits you and the brand.
2) Know about other Influencers in your niche that are offering Similar Services
Keep an eye on your competitors and even learn from them.
By keeping tabs on them, you can stay on top of the game and excel among your competitors.
By monitoring your other influencers in your niche that are successful, you can even come across new strategies that you can employ in your way.
3) Offer Good Customer Support to your Followers
Have an efficient customer support portal in place.
Make sure to respond to the queries speedily. An immediate response creates the right image for the customer and improves the conversion rate as well.
4) Maintain the Professional/Business Etiquette with your Clients
Always maintain a professional behavior with your customers since; after all, it is a business that you are running.
This business composes of other crucial elements which are the business partners and your customers. Hence a professional behavior is a must.
Never make the mistake of ignoring contracts or missing deadlines as it will give rise to a negative image of your business.
5) Opt for Instagram Tools to Optimize Money Making from Instagram
Make use of the tools provided to you by Instagram.
The platform helps you automate several processes, such as uploading posts, editing your content, and even provides you with reports of your business account's performance.
You can analyze these reports and improve your productivity and business altogether.
Precautions you need to make while Using Instagram to Make Money
Do not opt for purchasing fake followers. It is considered fraud.
Do not just keep Instagram as your sole platform for marketing. Make use of other channels as well. Create a YouTube account or set up a blogging channel to market your products and provide further information. You should also set up accounts on other social media platforms, such as Twitter, Facebook, and Pinterest, among others.
Wrapping it up!
As we all have probably noticed, Instagram is growing at a very fast pace.
It is also able to maintain an excellent engagement rate with its users. It keeps deploying innovative features that keep the users interested. So, to make money from Instagram, you should always post strategically on Instagram, i.e. keep your texts precise and easy to understand.
It should be exciting and should cater to the audience's interests and preferences.
From being a simple photo-sharing application to becoming a platform through which people can earn money, Instagram has come a long way since its launch.
Brands are investing a significant amount of money in marketing strategies that cater to a broad set of users on Instagram. The platform also helps lesser-known or home-grown brands or products efficiently reach their target audience.
The platform offers a plethora of opportunities to both large as well as small businesses to increase or even start earning money. On a personal basis, you can convert your hobby into a money-earning activity.
Whether your hobby was carrying out silly photo-shoots, sharing pictures of food or your pets, or even making people laugh, you can use this as an opportunity to convert it into a source of income.
Instagram offers a world of possibilities to creators who have a large follower count.
So, are you also planning to use Instagram to make money? Which one is your favorite strategy for making money from Instagram? – Feel free to share with us in the comments below.