Instagram is one of the most admired social media platforms that keep you updated about the latest trends and helps you in sharing photos with your near and dear ones. People can share their perspectives and express themselves freely on this high profile portal.
You may want to block someone on Instagram as they might be causing some distress by their reactions to the photos that you share on this platform.
This immensely popular platform is aptly called as a photo-sharing app. It is owned by Facebook and is free to use.
Have you come across someone that has reacted harshly on Instagram and have caused you mental and emotional trauma. Are you bothered by the judgemental words and are looking for an out.
Yes, sometimes you do not wish for an unwanted presence viewing your Instagram account. You have the option of blocking them from your site so that they will be unable to view story, post, or profile.
If you are looking for ways to block someone on Instagram, then it is very easy.
Remember you have the option to block someone partially or completely as per your discretion. The best thing about using the option of blocking is that if circumstances change and the person finds favour with you again, then you can simply unblock and include him in your account easily.
1) Blocking someone on Instagram on your iPhone
Instagram is a favourite amongst the younger generation because of its happening and interesting features. In spite of several advantages, it might become a pain-in-the-ass for few people. People have the option of creating profiles of anonymous nature without registering a mobile number.
This becomes a blessing for stalkers but does not let it worry you as the app empower an account holder to block the profile of any person it deems unsuitable.
Your iPhone is one of your most prized possessions that helps you in maintaining contact 24*7 with your loved ones through popular apps like Instagram.
If you are looking for ways to block someone on Instagram, the first step you should do is to launch Instagram on your iPhone device. Now tap on the Profile icon that is located in the right corner at the bottom.
You have the option to tap on the Following or also on Followers as per your desire. You will see the list of both Followers and Following, and you just have to tap on the username of the person you want to block. The next step is to look at the top right corner and tap on the three dots.
Choose from the three options of Copy Profile URL, Block User, and Report Inappropriate as you want to block tap on the Block User option and again confirm in the pop-up.
Now tap on the option Dismiss in the pop-up. You have successfully blocked someone on Instagram on your iPhone.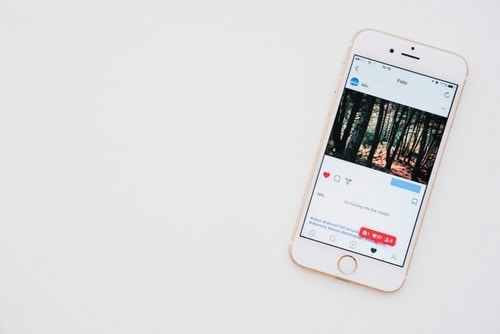 2) Blocking using a Web Browser
Instagram is becoming a favourite amongst common man and celebrities alike because of its high user reach. It has seen phenomenal success, but with success comes certain problems.
In certain cases, people have an urgent need to separate themselves from a particular person. Instagram understands this and has made provisions for this circumstance. Clear directions are available that a person can follow to block someone from his view.
If you are looking for ways to block someone on Instagram, you can take the help of Instagram Website, the instructions are quite clear, and it is just a matter of following them diligently.
Open your browser so that you can reach the Instagram Website. Gain access to the profile of the user you wish to block from your platform. You can click on his/her username from any place in the IG interface. You will see a display of the profile page.
Find the Menu button represented by three small dots in a horizontal position. Click on it, and you will see a pop-up menu. Several options will be available to you. As you are here to block someone opt for Block This user option.
You will receive a warning to contemplate your action and verify that you are serious in your endeavour. Simply tap on the Block button. Wait until you get a message confirming that you have been successful.
Tap on the Dismiss option to complete your action. You have now blocked the undesirable presence of someone from your vicinity using a web browser.
3) Blocking someone on the Instagram app
Are you annoyed and angry at the spam messages and do not want your Insta account to become visible to a particular person? At such times it becomes imperative to block the person on the Instagram app.
Remember, when you block someone, the other person cannot have access to you as he is not notified about the block, he can still mention your username.
Nowadays blocking someone on Instagram is fairly easy if you are aware of the instructions. You can take help of the Instagram app that is available for Windows platforms, iOS, and Android devices if you are looking for ways to block someone on Instagram.
Open the Instagram app in the device and now load the profile of the user which you want to block. You can do it easily by tapping on the username. The profile page of the user is now visible.
Find the Menu button that is located on the right-hand corner of the upper side of the screen and is represented by small three dots. Tap on this menu button and when you see a pop-out appearing choose the option of Block.
As it is a serious issue, you will get a warning to make sure you want to use this option. Tap the Block button, and within a few seconds, you will get a message confirming that the user has been blocked by you.
You need to tap on the Dismiss option to complete the procedure.
4) Blocking someone only from commenting on the Instagram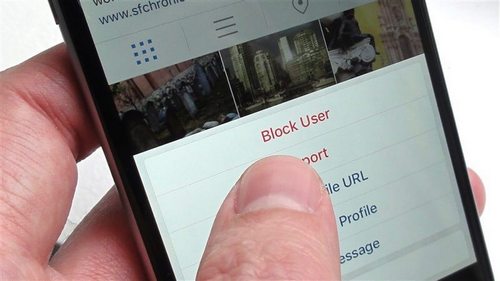 Instagram has an option of partial blocking on its app. Sometimes you do not want to see reactions on your post by a particular person but also do not want to hurt that person by blocking him. ,
The only viable option left for you at this point in time is to block him partially. It will stop him from making any comments on your videos and photos.
If you are serious in your effort and looking for ways to block someone on Instagram, then follow the instructions correctly. The first step for you is to log into your Instagram App and then tap on the option called Profile.
Look at the bottom of your app screen on the right side, and you will be able to find it. Now, look at the right corner at the top and tap on the three parallel lines. Choose the option Settings and scroll down to find Comments Control.
This is the option that will help you in blocking someone partially. Now tap on Block Comments From. Search and choose the profile name of the user and tap Block.
You have been successful in your effort, and now the person will not be able to make any comments on your post, video, or photo. Yes, this move will not remove the comments made earlier but will simply put a stop from now onwards.
Read More